Message from the Chief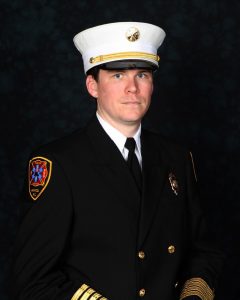 For over 50 years the members of the Durham Highway Fire Department have provided dedicated and community-based services and programs throughout our district. While our district has significantly changed during this time, our commitment to providing high quality customer-based services has not. Today, 65 dedicated career, part-time, and volunteer staff members continue our tradition of excellence. This is your fire department and I hope that you will stop by and visit, come to one of our community events, or greet our crews while they're out in the community.
Kind Regards,
David B. McNulty, Chief
Durham Highway is proud to have the
only all volunteer

chief staff in Wake County

Welcome to Durham Highway Fire Rescue. We are a full-service fire and rescue department located in Northern Wake County in Raleigh, NC. Serving since 1964, Durham Highway Fire and Rescue responds to emergency calls including fires, vehicle accidents, and medical calls.

We are a combination fire department staffed with 3 shifts of full-time, career firefighters. Our full-time staff works alongside our volunteer firefighters who meet the same training standards in addition to their own full-time job and family commitments.